Milano
Salami inspired by Italian and German traditions that are seasoned after baking. It is prepared from fresh, hand trimmed pork and all-natural spice and seasoning blends, then baked in Ehw's ovens. Smooth and rich in flavor.
Method of Preparing and Serving
It may be consumed cold on an antipasto plate, but it's delicate taste can be best savoured when it's gently fried.
MILANO
Product images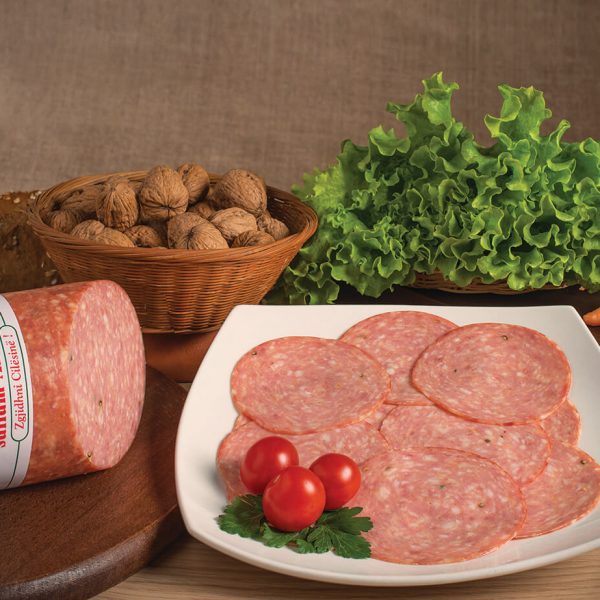 Parings
Complements any sandwich, or antipasto, it could be an interesting addition as a pizza topping.
Ingredients
Selected Pork and Veal, natural salt and spices, stabilizer, antioxidants, preservatives.