Kabanoz
Of the Cooked wurstels range this sausage is slightly more smoked in flavour and a bit more dry, thus giving it a more robust rustic flavor.
Method of Preparing and Serving
Raw or lightly grilled or fried.
Product images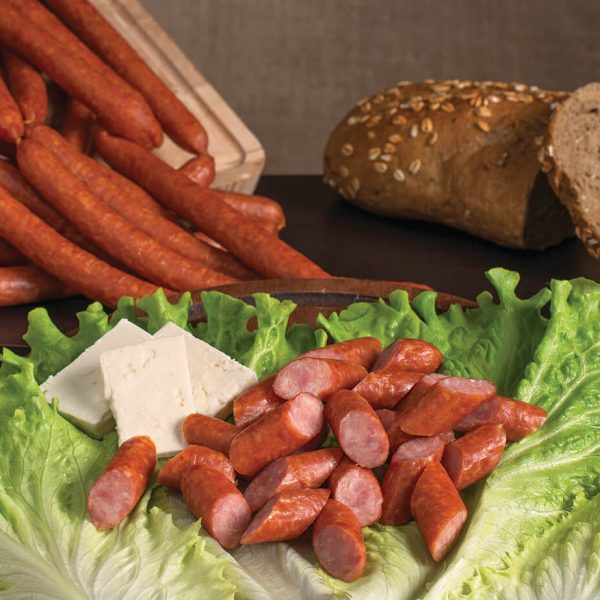 Ingredients
Selected Pork and Veal, natural salt and spices, stabilizer, antioxidants, preservatives.