Mortadella
Mortadella is a specialty of Italy's Emilia Romagna region known throughout the world. It is characterized by an extraordinary finesse. It is made of fresh pork, which is slowly roasted in EHW's ovens and is subjected to strict controls of this process. Through our special recipe, our Mortadella has a unique and an unforgettable seductive flavour and velvety consistency.
Method of Preparing and Serving
It's consumed cold with thinly cut slices.
MORTADELLA
Product images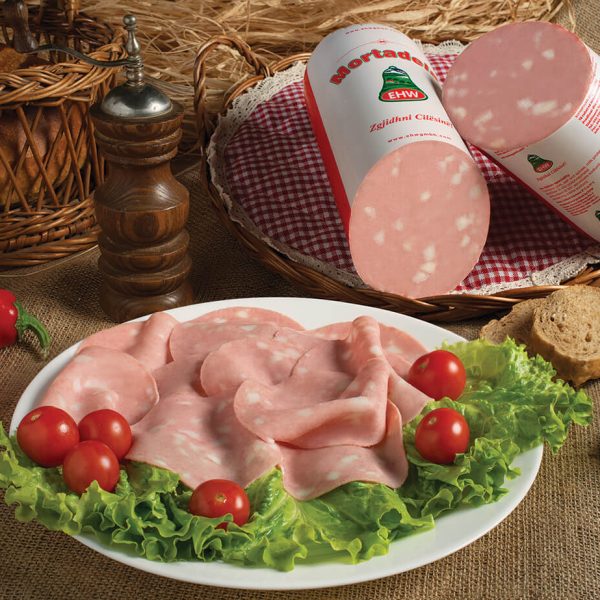 Parings
Perfect panino or antipasto; add to pasta with pistachio Pesto and accompany with a beautiful Lambrusco Secco.
ANTIPASTO

SANDWICH

PASTA

WINE
Ingredients
Selected Pork, natural salt and spices stabilizer, antioxidants, preservatives.