Salami-Ham
In the production of ham salami only meat from the high quality and tender pork ham is used. Unique because of its texture, without coarse pieces of fat. It is the ham that is the flavour carrier here, making this combination full of character and a far leaner option.
Method of preparing and serving
Ready to eat with thinly cut slices.
SALAMI - HAM
Product images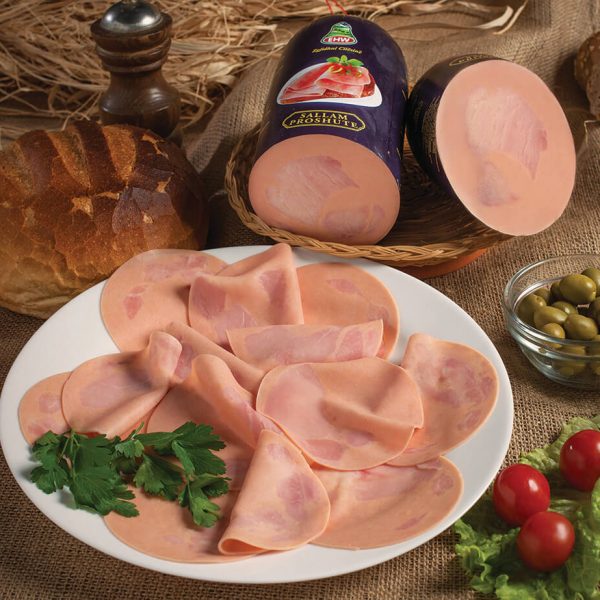 Ingredients
Selected Pork and Veal, natural salt and spices, stabilizers, antioxidants, preservatives.