Veal Ham
Prepared using only the thigh parts of Veal. Forms a very uniform, smooth and tender salami.
Method of Preparing and Serving
Ready to serve. Cold, thinly sliced.
VEAL HAM
Product images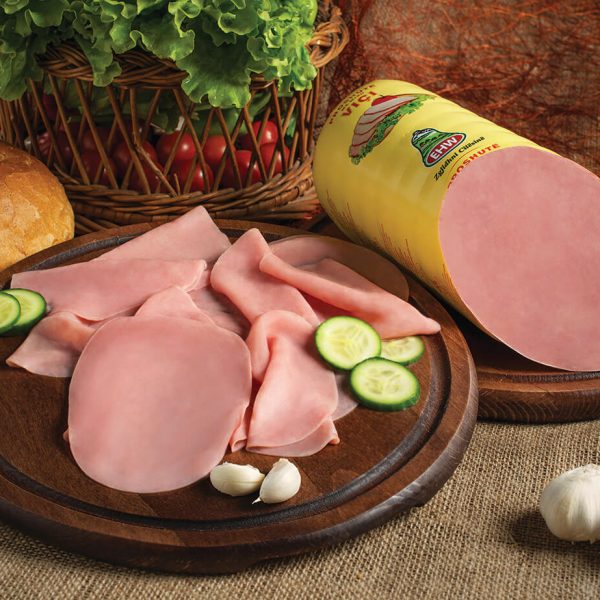 Parings
Use on sandwiches or as a pizza topping.
SANDWICH

PIZZA
Ingredients
Selected Veal, natural salt and spices, stabilizers, antioxidants, preservatives.