Cacciatorino
This small salame owes its name to the hunters' old habit of bringing a small salami with them while out hunting (cacciatore means hunter in italian). Well known and appreciated throughout Italy.Thinly cut its delicately fragrant, with a rich and bold flavour.
Method of preparing and serving
Cold, thinly sliced.
CACCIATORINO
Product images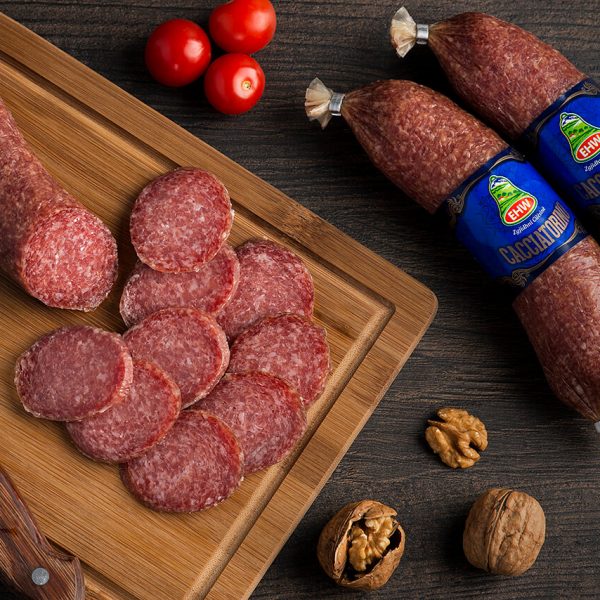 Parings
Parmigiano Reggiano cheese, crusty bread, cold Ale or Pinot Grigio.
PARMIGIANO

BREAD

BEER

WINE
Ingredients
Selected Pork and Veal, natural salt and spices, stabilizer, antioxidants, preservatives.