Napoli Crudo Spicy
This medium to roughly ground salami, typical of the Naples tradition is prepared with pork meat, chilli and spices to create a perfect harmony of fragrances and flavours.The result is bright red slices with an unmistakably strong, hot flavour.
Method of preparing and serving
Cold, thinly sliced.
NAPOLI CRUDO SPICY
Product images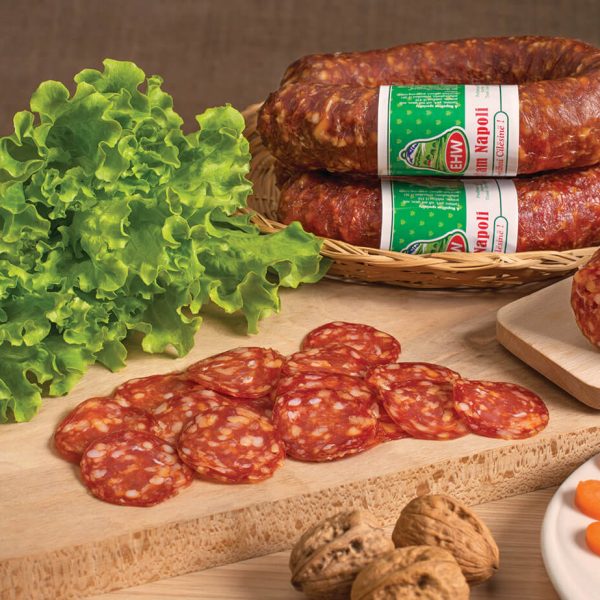 Parings
Its taste makes it a great snack to pair with an assortment of wines, cheeses and beyond.
WINE

CHEESE
Ingredients
Selected Pork and Veal, natural salt and spices, stabilizer, antioxidants, preservatives.