Chicken Arrosto
The method of cooking of the arrosto allows it to absorb the aroma of rosemary, with an extremely smooth finish and typical flavour.
Method of Preparing and Serving
Cold, thinly sliced.
PORK ARROSTO
Product images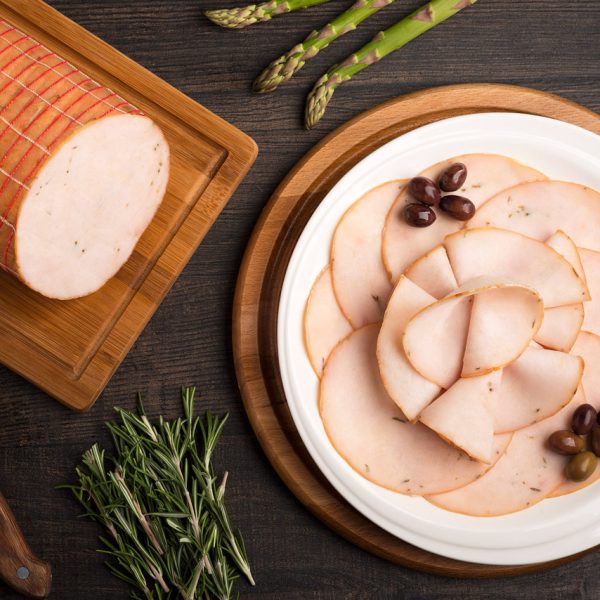 Parings
Use as a light antipasti accompanied with a salad and red wine, or as a light addition to a sandwich.
ANTIPASTO

SALAD

RED WINE

SANDWICH
Ingredients
Chicken fillet, natural salt and spices, stabilizers, antioxidants, preservatives.